8 out of 10 but everybody was really tired at that point.

Cozy Powell from his tour diary regarding this date
Emerson, Lake & Powell performed on this day in 1986 at Rosemont Horizon in Rosemont, Illinois.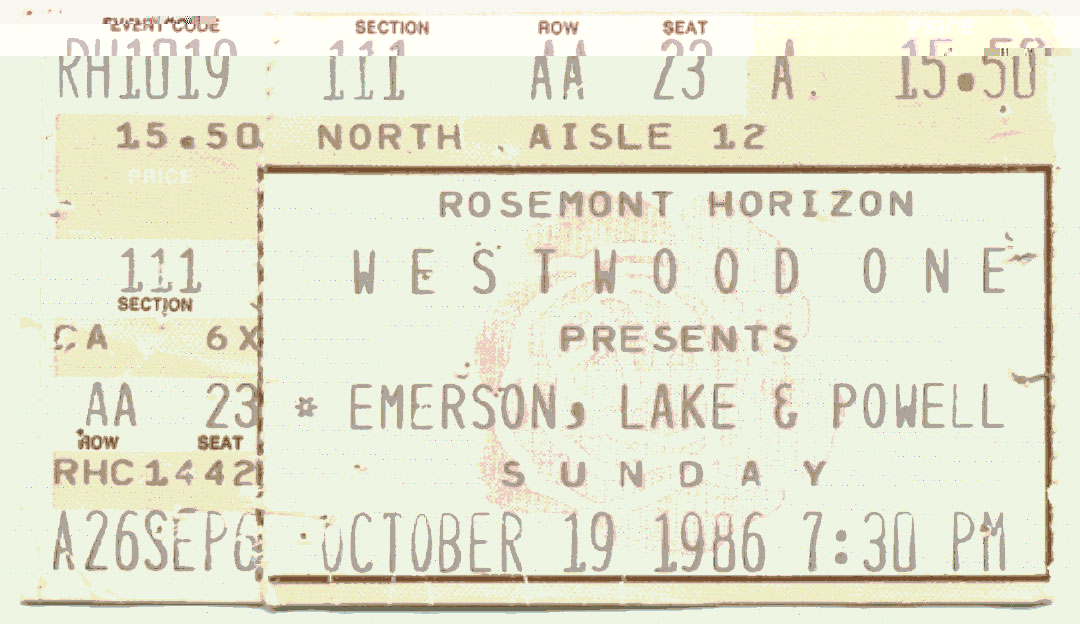 ELPowell were at this time on their sole tour of North America, which lasted fairly steadily from mid-August to the beginning of November. During the tour, they visited a great many large arenas and mid-sized theaters. While the turnout they received was not exactly small, they rarely sold out venues, and sometimes didn't even fill half the seats. This resulted in the tour being a financial failure even if it was a musical success.
This concert was recorded and is in circulation online.
Thank you so much for reading. If you enjoyed this post, please consider donating on my ko-fi page or becoming a patron on my patreon. I appreciate your help!