Tangerine Dream performed on this day in 1975 at the Hardrock Club in Manchester, England.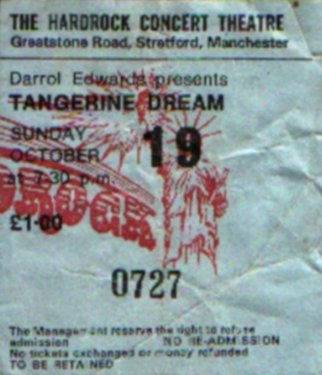 Tangerine Dream were at this time winding down their 1975 UK tour, a remarkable venture through the United Kingdom they undertook in October 1975. During the tour, they performed at a wildly diverse array of venues, ranging from small clubs like this one to massive, centuries-old cathedrals. Every concert was improvised by group members Edgar Froese, Christopher Franke, and Peter Baumann.
This concert is known to have been recorded. It was released as part of the Tangerine Tree Project.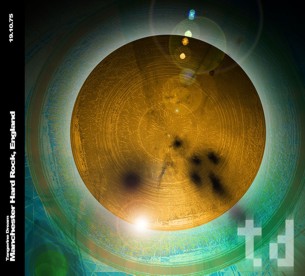 Thank you so much for reading. If you enjoyed this post, please consider donating on my ko-fi page or becoming a patron on my patreon. I appreciate your help!