Emerson, Lake & Palmer performed on this day in 1970 at Leeds Town Hall in Leeds, England.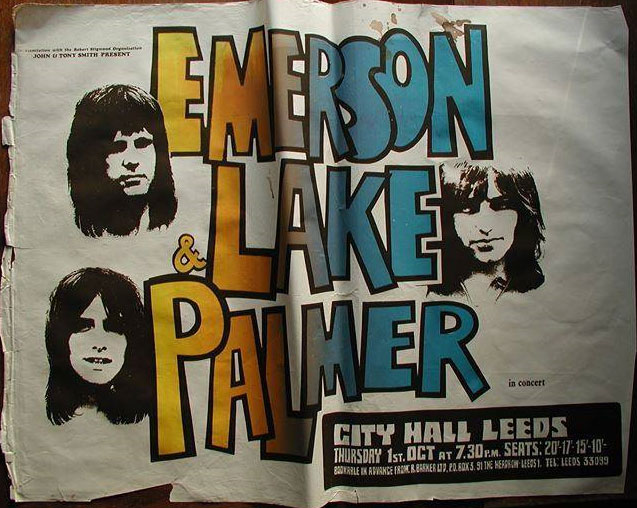 ELP were at this time on their debut tour. They had yet to release their first album, which would hit the shelves in November. This first tour mostly took place in the UK, with a few concerts on the European continent as well. During the concert, the group recorded "Pictures at an Exhibition" on video in December; this is a distinct concert from their later Newcastle concert which became their Pictures at an Exhibition record. It also saw the group appear at the Beat Club for a short performance.
There is no known recording of this particular concert.
Thank you so much for reading. If you enjoyed this post, please consider donating on my ko-fi page or becoming a patron on my patreon. I appreciate your help!