Not many people there but still a 9.5 out of 10. Good gig.

Cozy Powell from his tour diary about this show.
Emerson, Lake & Powell performed on this day in 1986 at the MET Center in St. Paul, Minnesota.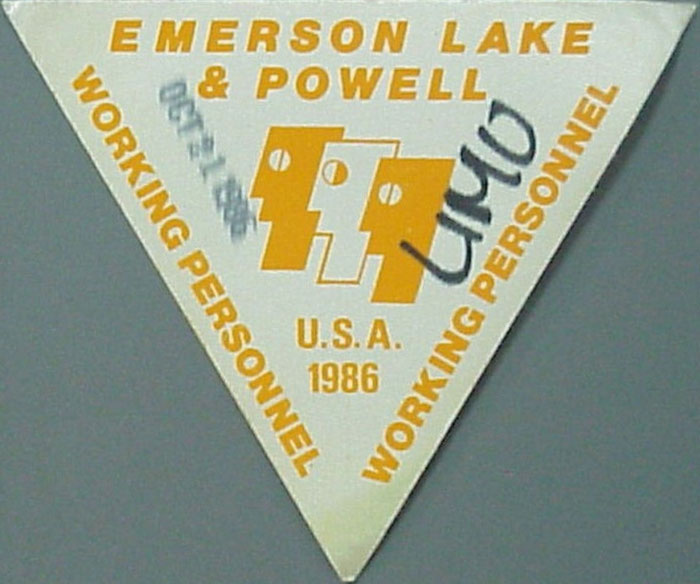 ELPowell were at this time finishing up a handful of dates in the Upper Midwest. After this, they finished the concert on the United States' West Coast. After this date, only nine dates remained on their sole US tour. The group apparently planned at some point to make a second album, but due in part to the disappointing financial results of this tour, no such plans materialized.
This concert is known to have been recorded, and is in circulation online.
Thank you so much for reading. If you enjoyed this post, please consider donating on my ko-fi page or becoming a patron on my patreon. I appreciate your help!