Emerson, Lake & Palmer performed on this day in 1970 at the Town Hall in Birmingham, England.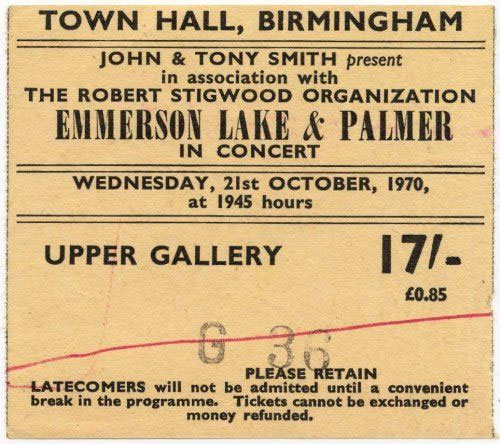 ELP were at this time on their debut tour, during which they performed all around the UK and introduced themselves to their countrymen. At the end of the tour, they also reached the Continent, performing in several German-speaking countries.
The night before this concert, the band had performed near Greg Lake's childhood home of Dorset. On this night, they played at another hometown of a band member! Drummer Carl Palmer had grown up in and had played his first gigs in Birmingham.
There is no known recording of this particular concert.
Thank you so much for reading. If you enjoyed this post, please consider donating on my ko-fi page or becoming a patron on my patreon. I appreciate your help!