Emerson Eastern Michigan University, in Ypsilanti, Michigan.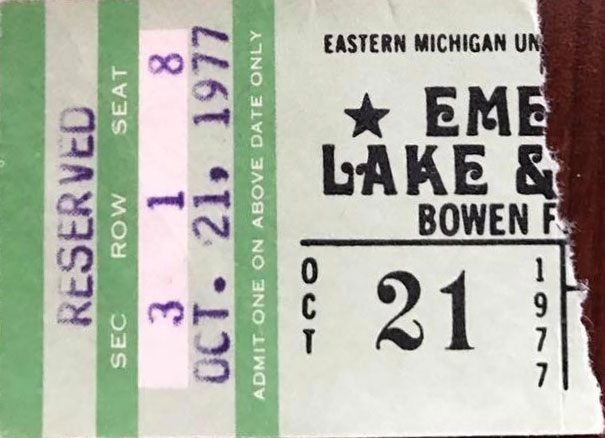 While tickets exist for this concert, it is probable that it didn't take place, or else ended up rescheduled. The night before, drummer Carl Palmer had taken a tumble which left him with some cracked ribs. According to an account from that night, he had to take some time to recover afterwards. There is no definitive proof, however, that this concert did not take place, nor is there any evidence that it was rescheduled.
There is no known recording of this concert, if it indeed took place.
Thank you so much for reading. If you enjoyed this post, please consider donating on my ko-fi page or becoming a patron on my patreon. I appreciate your help!