8.5 out of 10, middle of nowhere, college campus.

Cozy Powell from his tour diary regarding the show
Emerson, Lake & Powell performed on this day in 1986 at the Stephens Auditorium in Ames, Iowa.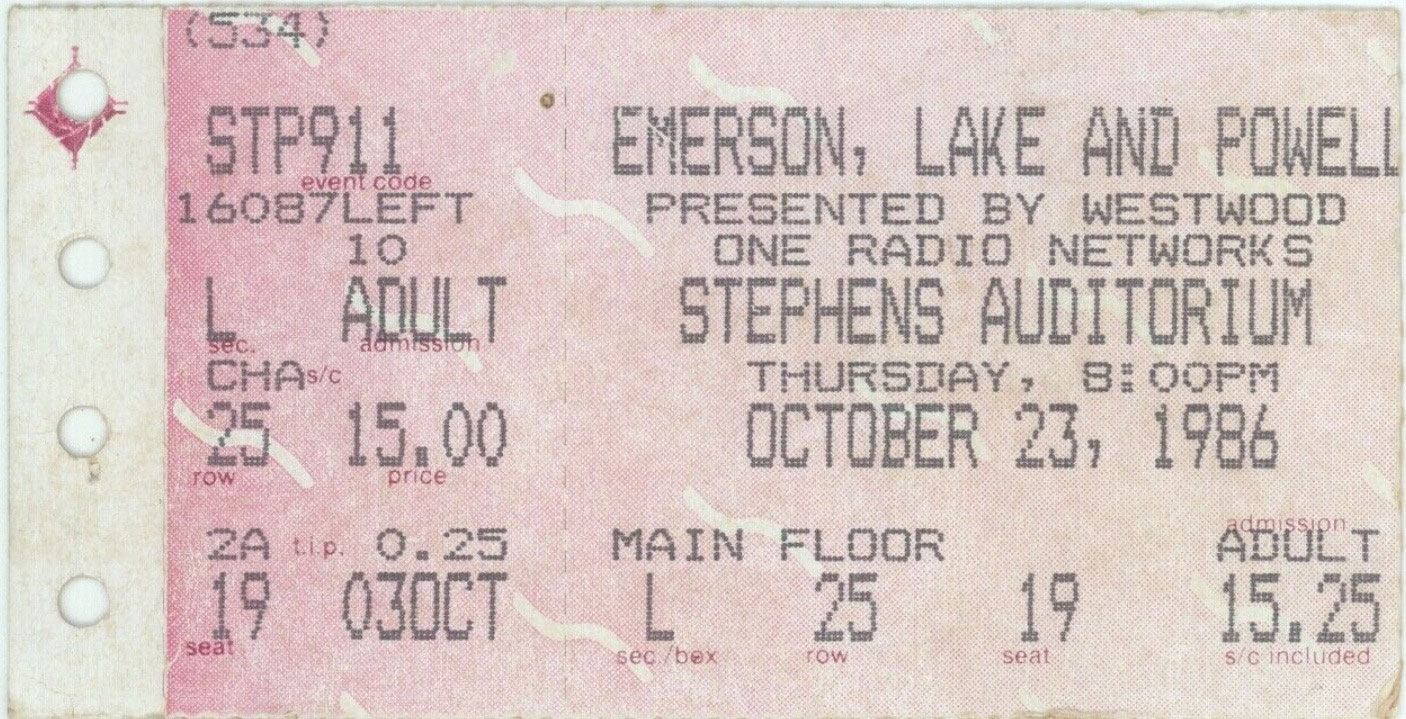 ELPowell's sole North American Tour was coming to a slow but definite end. This concert marked the last date in the midwest before the band moved to the last region they frequented on their tour, the United States' West Coast. These were followed by one date in the Southwest, the same region in which they'd begun in August, to end things.
There is no known recording of this particular concert.
Thank you so much for reading. If you enjoyed this post, please consider donating on my ko-fi page or becoming a patron on my patreon. I appreciate your help!