Emerson, Lake & Palmer performed on this day in 1977 at the Hara Arena in Dayton, Ohio.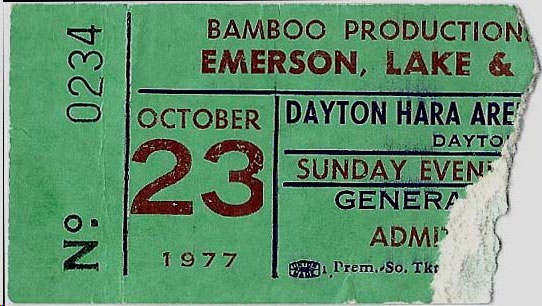 ELP were at this time on their Works Tour, undertaken to support the two albums of that name. The first one had been released on March 17 of that year to great fanfare and commercial success. The second would be released at the beginning of November, just eight days after this concert.
This concert came at the start of the second leg of the Works Tour. The first, which had in its original conception featured ELP collaborating with an orchestra, had been forcibly reconfigured after the economic realities of touring with a whole orchestra had proven too much for the group. This second and a later third leg of the tour did not feature any such collaborations, simply showing ELP as a trio.
There is no known recording of this particular concert.