Emerson, Lake & Palmer performed on this day in 1970 at Fairfield Hall in Croydon, England.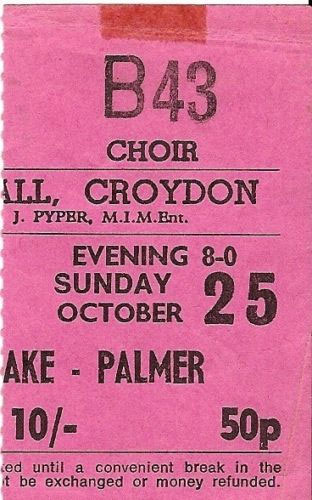 ELP were at this time on their debut tour. While all three members of the group were decently well-established on the nascent progressive rock scene, their collaboration was still fairly new. In fact, just over a year prior to this concert, Keith Emerson was performing at this exact venue with the Nice; their concert, at which they performed the Five Bridges Suite with orchestra, was one of the first at which an orchestra and a rock group appeared together.
There is no known recording of this particular concert.
I talk more about the venue at which the group performed, Fairfield Hall, here.