9.5 out of 10, great gig.

Cozy Powell From his tour diary regarding this concert
Emerson, Lake & Powell performed on this day in 1986 at the Paramount in Seattle, Washington.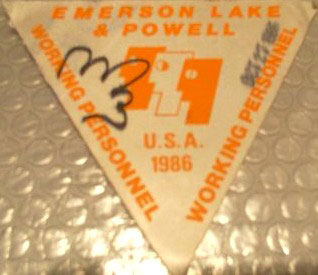 ELPowell were at this time touring North America in support of their self-titled album. The tour had been going on since mid-August, and would adjourn about a week after this concert. In total, the group performed over forty gigs stretched across the whole continent, including two in Canada.
This concert was recorded and is in circulation online.
Thank you so much for reading. If you enjoyed this post, please consider donating on my ko-fi page or becoming a patron on my patreon. I appreciate your help!