Emerson, Lake & Palmer performed on this day in 1970 at Sheffield City Hall in Sheffield, England.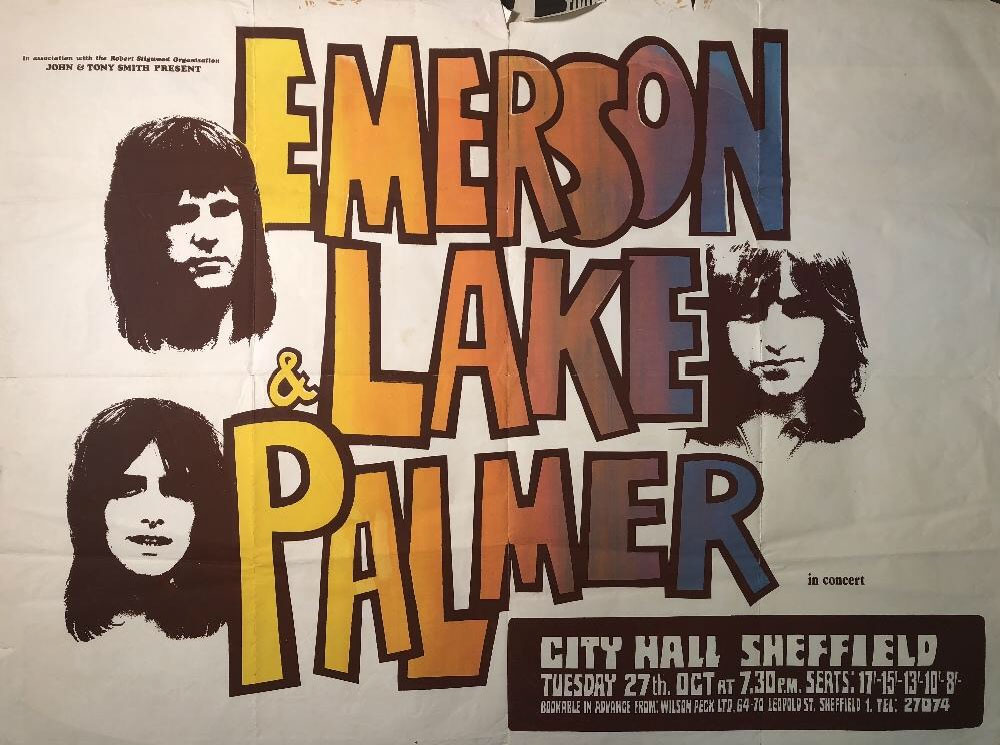 ELP were at this time on their debut tour. This tour was very important in setting up their later successes; their second-ever concert, the legendary set they performed at the Isle of Wight, catapulted the group to fame. Meanwhile, many of the venues they visited during this tour became regular stops whenever the group hit the circuit later. Even their reputation for pretentiousness and arrogance had seeds in this tour, with the group's decision not to play a concert sparking derision from at least one source.
There is no known recording of this particular concert.
This was ELP's first-ever concert at Sheffield City Hall; they would go on to visit the venue four times in total during their career, including two concerts on their Tarkus tour. I talk more about the venue here.