Emerson, Lake & Palmer performed on this day in 1977 at the Municipal Auditorium in Mobile, Alabama.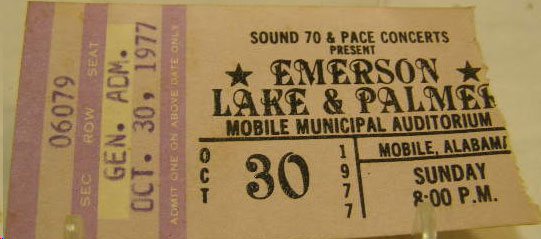 ELP were at this time on their Works Tour, supporting the two albums of the same name. Just two days after this concert, Works, Volume 2 would hit the markets. This album made up a significant portion of the setlist on the second and third legs of this tour.
There is no known recording of this particular concert.
Thank you so much for reading. If you enjoyed this post, please consider donating on my ko-fi page or becoming a patron on my patreon. I appreciate your help!