Emerson, Lake & Palmer performed on this day in 1977 at the Sam Houston Coliseum in Houston, Texas.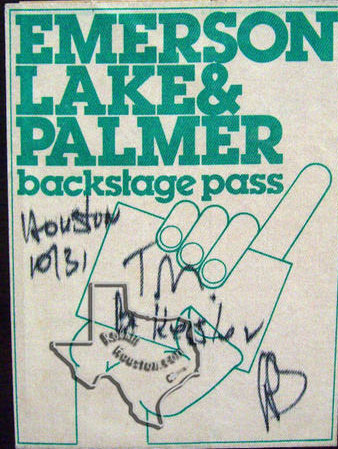 ELP were at this time on their Works Tour, undertaken to support the albums of the same name. The tour had begun as an ambitious undertaking in which ELP partnered with an orchestra. By now, while they had been forced to split up with the orchestra, they had hung on to their ambition; the second and third legs of the Works Tour were extensive and full of dates across North America in venues large and small.
Not only did this concert come on Halloween, which had once been known as All Hallow's Eve, but it also came on the eve of ELP's penultimate studio release of the 70s. The next day, Works, Volume 2 hit the shelves.
There is no known recording of this particular concert.
I talk more about the venue at which the group performed, the Sam Houston Coliseum, here.