3,000 people, 3 out of 10…It was a disaster gig, we played really badly and I hope that tape never comes out though no doubt it will.

Cozy Powell from his tour diary about this show.
Emerson, Lake & Powell performed on this day in 1986 at the Civic Center in Lakeland, Florida.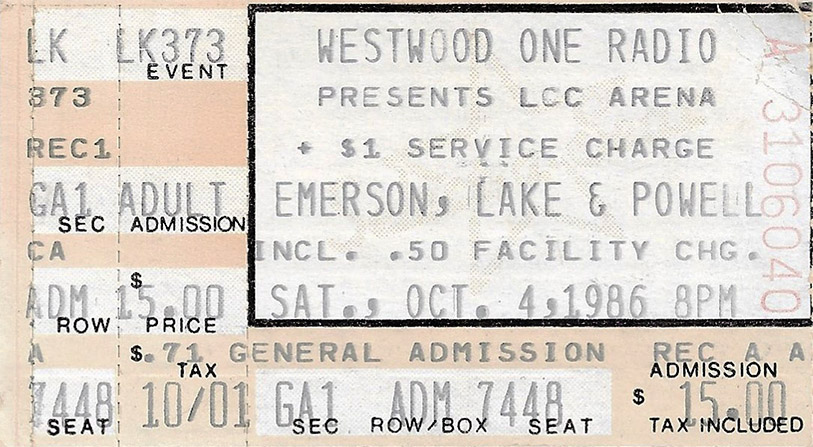 ELPowell were at this time on their sole tour of North America. The group had had ups and downs with audience size. Based on the extant recordings, they managed a quality product night after night regardless of how many people showed up.
Cozy Powell gave this gig the worst numerical rating he gave to any concert on the tour. He labeled only two other concerts "disasters" during the concert. However, he didn't specify why he disliked the concert.
This concert was officially recorded and released, sadly against Cozy Powell's wishes. It is the only official recording from ELPowell's tour.
Thank you so much for reading. If you enjoyed this post, please consider donating on my ko-fi page or becoming a patron on my patreon. I appreciate your help!