Rainbow performed on this day in 1979 at the War Memorial Auditorium in Buffalo, New York.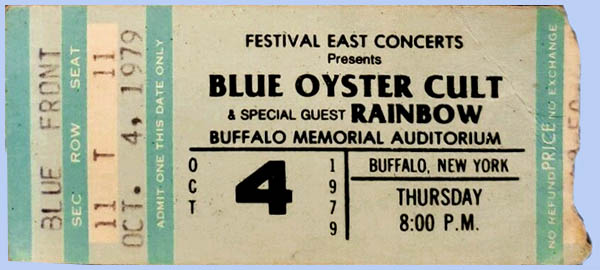 Rainbow were at this time early on their Down to Earth Tour, undertaken to support the album of the same name. This album had been released two months before the tour began, and featured the beginning of Rainbow's shift to a more chart-friendly sound.
At this time, the group served as the opening act to Blue Öyster Cult. The Cult faced decidedly mixed reviews throughout the tour for "Mirrors", the album which they were supporting. As such, Rainbow often found themselves getting better responses from reviewers than the band they were supporting, a rare feat for an opening act.
I talk more about the Buffalo War Memorial Auditorium, the venue at which Rainbow performed, here.
Post Sources