Emerson, Lake & Palmer performed on this day in 1970 at the Brighton Dome in Brighton, England. It was their first time at this particular venue.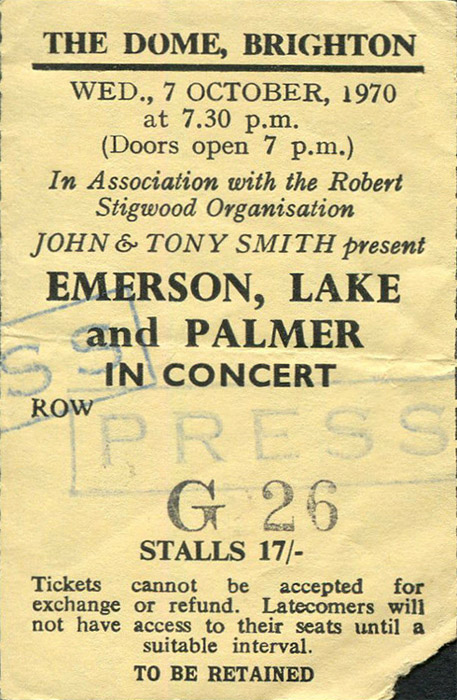 This gig occurred during their debut tour, a critical time at which they had to introduce themselves to the general public. While they'd each made a name for themselves to a certain extent in previous bands, ELP needed to forge their own identity at this point. Greg Lake probably had the most pressure on him, as he was more prominent onstage and in songwriting than Carl Palmer and less famous than Keith Emerson. Either way, L and P quickly proved to everyone that the band was more than just a new lineup of the Nice.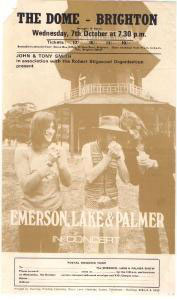 Setlist.fm offers no information on what was played that night. Presumably, it mirrored the setlist from other nights on tour, some of which have been recorded, with the group's reworking of "Pictures at an Exhibition" serving as their epic. Also present were several numbers from the debut album. A point to note is that while Greg would later use his own ballads during his acoustic break during "Take a Pebble", at this point he was using an old American song about a dog named Blue.
No recording of this concert is known to exist.
I talk more about the venue at which they performed, the Brighton Dome, here.
Thank you so much for reading. If you enjoyed this post, please consider donating on my ko-fi page or becoming a patron on my patreon. I appreciate your help!