Deep Purple performed on this day in 2002 at Newcastle City Hall in Newcastle, England.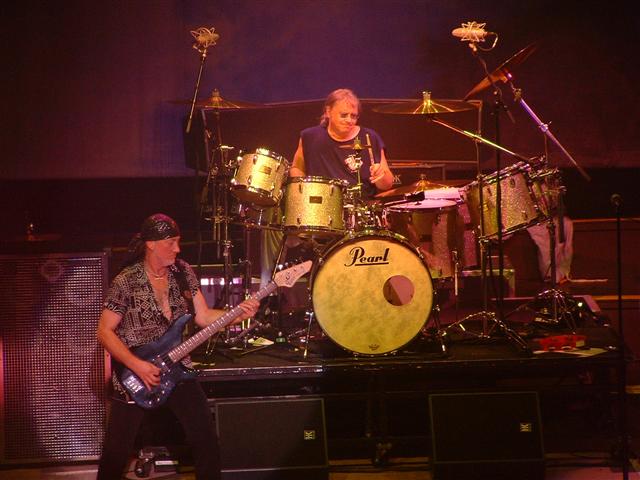 Deep Purple were at this time giving recently-retired Jon Lord a proper sendoff. While he had formally left the band in February, many of the dates intended as his farewell appearances had been cancelled after Ian Gillan became ill. As a result, they were rescheduled for September with each concert split; newest member Don Airey would perform for much of the concert, with Lord sweeping in for "Perfect Strangers" and everything afterwards.
The reviews of this concert were excellent, with lavish praise for members old and new alike. Several voices particularly praised rookie member Don Airey's solo style and took note of different songs he performed. Airey often plays local hits intermixed with whichever classical standards he seemed to be interested in at the time–for instance, parts of The Rite of Spring showed up in the late 2000s, while in this period Rachmaninov's "Prelude in C-sharp Minor" often appeared.
Here, it's worth taking a digression into the world of sports. Newcastle is reportedly Sunderland's mortal enemies in the football world (when I use the term, I mean it in the British sense here). Airey, as it happens, hails originally from Sunderland, less than half an hour from Newcastle by car. He has become known over the years as an ardent supporter of Sunderland AFC, sometimes wearing their colors onstage and going to games. While I could find no evidence either way, I doubt Airey would play any music associated with Newcastle's football team!
This concert also came on the first anniversary of the September 11th Terrorist Attacks. Perhaps to commemorate the date, guitarist Steve Morse reportedly wove the American national anthem into his solo. Morse has reportedly done the same over the years at or around the date. A review for this concert went so far as to call his rendition on this particular night the best take on "The Star-Spangled Banner" since Jimi Hendrix.
This concert is known to have been recorded and is in circulation online.
I talk more about the venue at which the group performed, Newcastle City Hall, here.
Post Sources