Emerson, Lake & Palmer performed on this day in 1997 at Harborlights Pavilion in Boston, Massachusetts.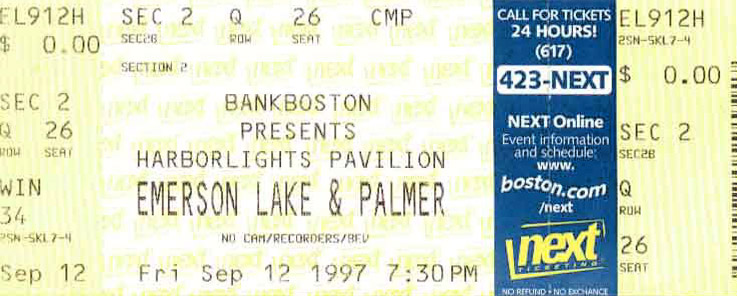 The band were at this time performing throughout North America on the last leg of their 1997 tour. They would wrap up the tour about a month after this performance. During these performances, the group treated their fans to a setlist composed entirely of their old numbers, without anything that had been written in the 90s.
This concert has since become one of the band's more famous concerts, especially in the late days of their career. During their take on "Tarkus", Keith Emerson's Hammond organ caught fire! For once, this does not seem to have been caused by human actions, though there isn't a ton of information on the actual performance. The band were forced to take a brief pause, though amazingly they continued the concert once the problem had been sorted out.
This concert is known to have been recorded and is in circulation online.
Thank you so much for reading. If you enjoyed this post, please consider donating on my ko-fi page or becoming a patron on my patreon. I appreciate your help!