14,000 people, 9 out of 10.

Cozy Powell in his tour diary about the show.
Emerson, Lake & Powell performed on this day in 1986 at the Meadowlands Arena in East Rutherford, New Jersey.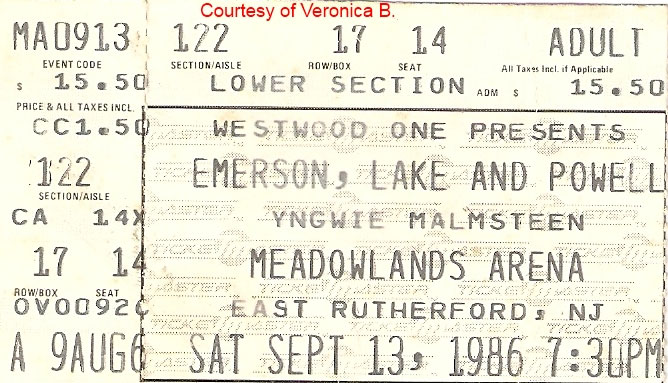 ELPowell were at this time on their sole tour of North America. Throughout the tour, they both introduced audiences to their album and breathed new life into ELP's old hits.
The attendance Cozy Powell reported in his tour diary, 14,000, was the highest of the whole tour. He did not report every night, so it's possible this attendance was surpassed on another date and he simply did not report it. From what he could tell us, however, this night was the high water mark of attendance!
This concert is known to have been recorded and is in circulation online.
Thank you so much for reading. If you enjoyed this post, please consider donating on my ko-fi page or becoming a patron on my patreon. I appreciate your help!