Rainbow performed on this day in 1979 at the War Memorial Auditorium in Rochester, New York.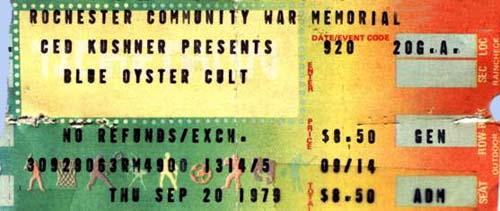 Rainbow were at this time on their Down To Earth Tour, supporting the album of the same name. For this early portion of the tour, they were the support act for Blue Öyster Cult. As such, they were forced to dramatically shorten their setlists for early concerts. Even so, both of the holdover members from the previous lineup, guitarist Ritchie Blackmore and drummer Cozy Powell, got a chance to do instrumental solos. Rookie member Don Airey also got a chance to solo. All of these would come during "Lost In Hollywood", an epic number on its own on the recording which often got stretched out past twenty minutes onstage thanks to the solos and instrumental duels added to it.
There is no known recording for this particular concert.