5 out of 10 and was alright.

Cozy Powell in his tour diary about this show.
Emerson, Lake & Powell performed on this day in 1986 at the Syria Mosque in Pittsburgh, Pennsylvania.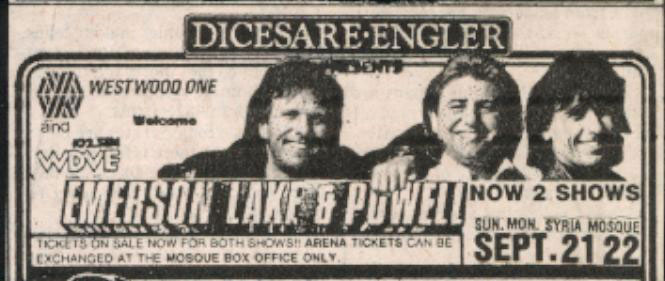 ELPowell's tour experienced some hiccups with audience attendance, especially early on. However, the very existence of this tour proved that they could still turn out audiences at times. It was apparently added on because of the massive demand in Pittsburgh for the group, as the planned date the following day sold out.
A recording of this concert exists. It is in circulation online.
Thank you so much for reading. If you enjoyed this post, please consider donating on my ko-fi page or becoming a patron on my patreon. I appreciate your help!