Emerson, Lake & Palmer performed on this day in 1970 at the Town Hall in Watford, England.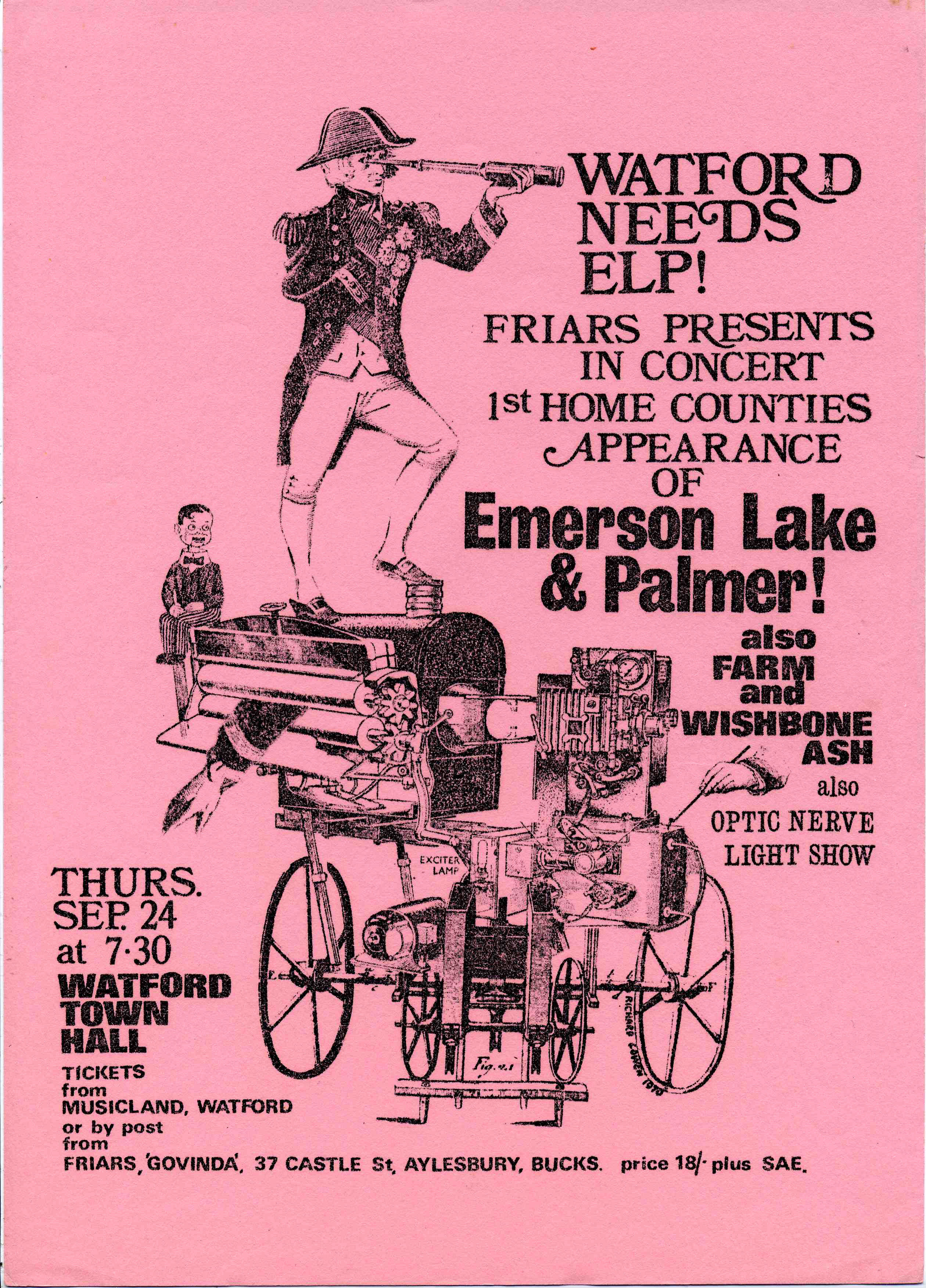 ELP were at this time introducing themselves to British audiences. For this first tour, they performed in a variety of places, some of which would become regular circuit stops throughout their history. Others, such as Watford, only saw a single stop in the entirety of their history!
When this concert occurred, audiences had very little way beyond reviews of earlier concerts to judge the band. Their debut album was still two months away from hitting the shelves. However, all three members of the group were established on the budding progressive rock scene. Keith Emerson and the Nice had released several albums by this point. The other two each appeared on a single major studio album at this point. Greg Lake appeared with King Crimson on In the Court of the Crimson King, which had been released just under a year prior. Carl Palmer appeared on Atomic Rooster's self-titled album, which had been released earlier in 1970.
There is no known recording of this particular concert.
Thank you so much for reading. If you enjoyed this post, please consider donating on my ko-fi page or becoming a patron on my patreon. I appreciate your help!