Emerson, Lake & Palmer performed on this day in 1970 at the City Hall in Hull, England.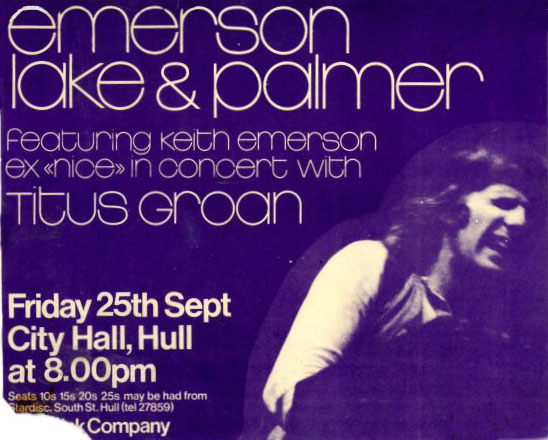 ELP were at this time on their debut tour, introducing themselves to their countrymen. For many audience-goers, this would be the first time they got a taste of what would soon become one of the biggest acts in rock 'n roll; the band had yet to release their first album, which followed this concert by about two months.
While the three were each known quantities, keyboardist Keith Emerson was without a doubt the most famous. The promotional materials for this and several other concerts spotlighted his presence in the new group.
There is no known recording of this particular concert.
Thank you so much for reading. If you enjoyed this post, please consider donating on my ko-fi page or becoming a patron on my patreon. I appreciate your help!