Emerson, Lake & Palmer performed on this day in 1970 at the Portsmouth Guildhall in Portsmouth, England.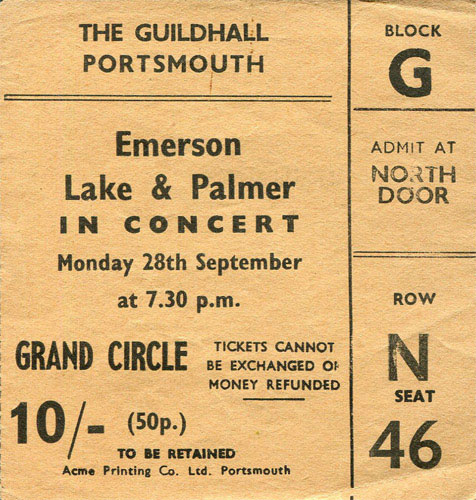 ELP were at this time on their debut tour. The group were at this point performing throughout the UK, riding a wave of enormous publicity after a wild performance at the Isle of Wight a month prior. Their typical setlist included the first side of their yet-to-be-released debut album. "Rondo" from the Nice also made the setlist, a fitting decision given the Nice disbanded when Keith Emerson joined ELP. At this time, their major epic was "Pictures at an Exhibition", which would be recorded the following spring.
There is no known recording of this particular concert.
ELP only performed once at the Portsmouth Guildhall after this concert. I talk more about the Guildhall here.
Thank you so much for reading. If you enjoyed this post, please consider donating on my ko-fi page or becoming a patron on my patreon. I appreciate your help!