Rainbow performed on this day in 1979 at the Utica Memorial Auditorium in Utica, New York.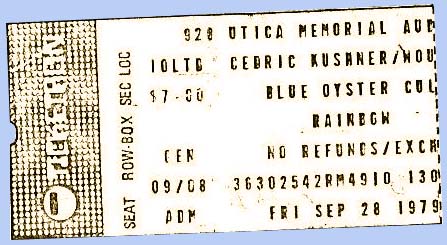 Rainbow were at this time touring in support of their most recently released album, Down to Earth. They served as an opening act for Blue Öyster Cult, a position which forced them to shorten their setlist. Serving as an opening act was an unusual position given they were already a decently-established band, recent lineup changes notwithstanding. However, Rainbow had never quite had the success in the US that they had craved, so performing there even in a reduced capacity was probably the right career move for them.
There is no recording of this particular concert.
Thank you so much for reading. If you enjoyed this post, please consider donating on my ko-fi page or becoming a patron on my patreon. I appreciate your help!