Rainbow performed on this day in 1979 at the Baltimore Civic Center in Baltimore, Maryland.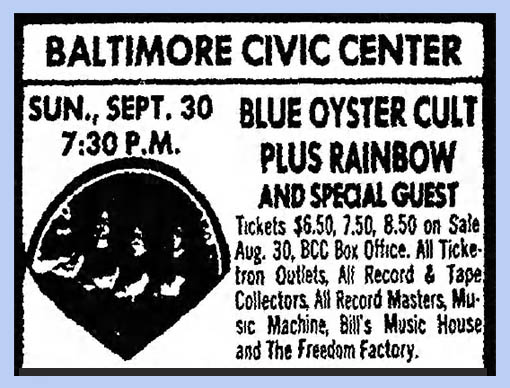 Rainbow were at this time early on their Down to Earth Tour. By the time the tour concluded, Rainbow had been on the road on and off for nearly a year. At these early dates, the band served as the opening act to Blue Öyster Cult.
Over 7200 tickets were sold for this concert. As with the previous night, reviews were quite positive, though it seems Rainbow didn't overshadow the cult the way they had the previous night.
This concert was recorded and is in circulation online.
Post Sources