8.5-9 out of 10. Must have been a good gig.

Cozy Powell in his tour diary about this concert
Emerson, Lake & Powell performed on this day in 1986 at the Civic Center in Glens Falls, New York.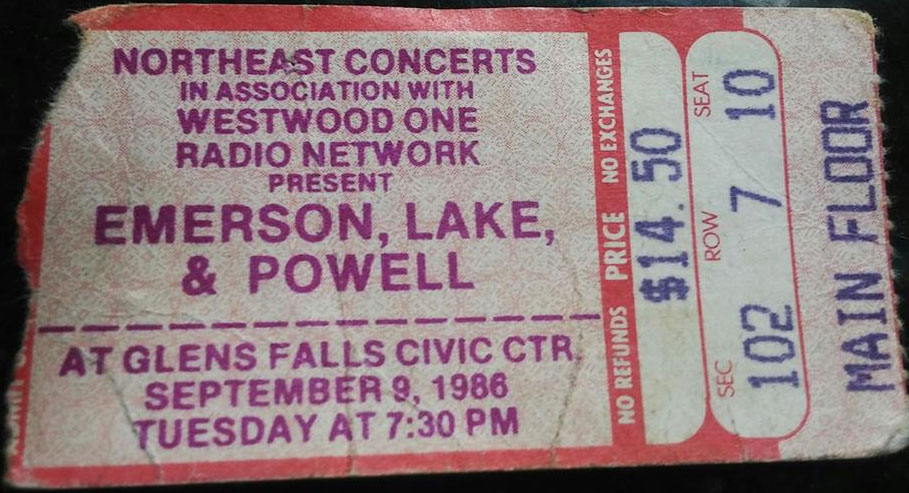 After two dates in Canada, ELPowell had returned to the United States. The remainder of the tour took place in the US.
Unlike 3, ELP's other major spinoff band from the 80s, ELPowell mostly borrowed from their parent band's canon. Only four songs from their album, "The Score", "Learning to Fly", "Touch and Go", and "Mars" were performed at this concert. Everything else originated on an ELP album.
This concert is known to have been recorded. It is in circulation online.
Thank you so much for reading. If you enjoyed this post, please consider donating on my ko-fi page or becoming a patron on my patreon. I appreciate your help!